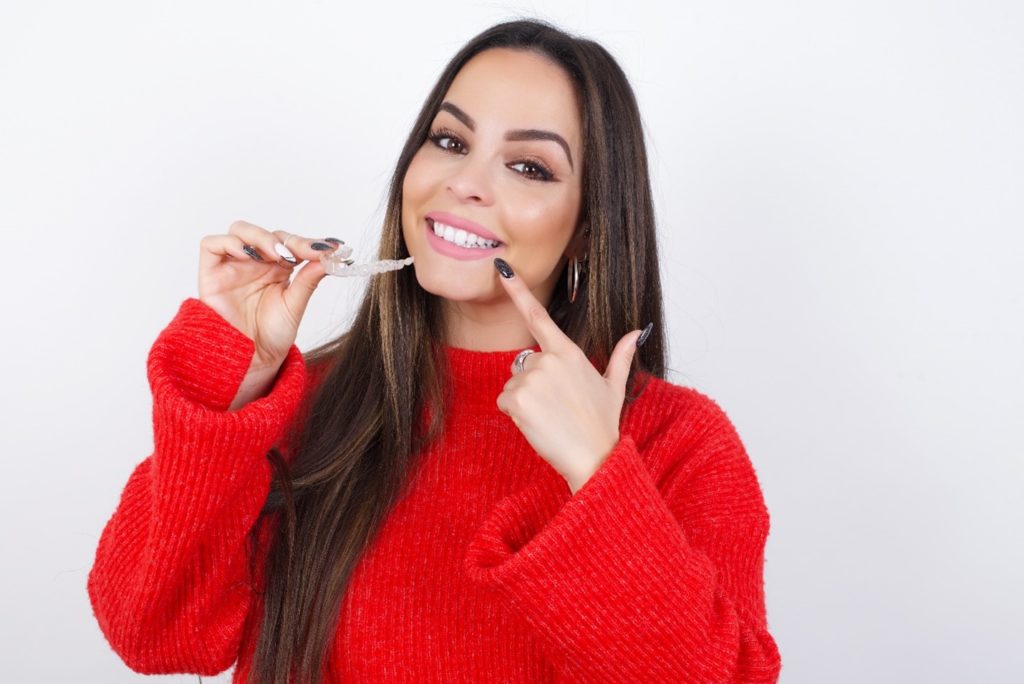 One of the biggest perks of Invisalign is that you can remove the aligners. That means you can take them out whenever you'd like, right? Not exactly. To stay on track with your treatment timeline, it's of the utmost importance that you wear your trays as much as possible – about 22 hours a day. If this feels near impossible for you, then keep reading for a quick guide on how to meet your Invisalign wear time.
Tip #1: Create a Schedule
Naturally, the first step is to set yourself up for success. A good rule-of-thumb is to designate 15 minutes for breakfast, 30 minutes for lunch, and 45 minutes for dinner. Of course, if you have a bigger appetite in the morning, you can adjust this breakdown as needed. Just make sure to leave enough time for your oral hygiene routine and to put your aligners back in (this can take some time at the beginning!).
Tip #2: Use a Timer
You might be surprised how quickly 15 minutes goes! So, make sure to use a timer. You can use the one on your phone or the one in the Invisalign app. The latter is especially helpful because it tracks your overall wear time, giving you a big-picture perspective of how on-track you are.
Tip #3: Complete Your Oral Hygiene Routine Right After Your Meals
A crucial part of keeping your teeth decay-free and your aligners stain-free is completing your oral hygiene routine after each meal. The longer you wait to do so, the more you cut into your two-hour window. So, do your best to brush and floss immediately after your meal! Bonus tip: keep an oral hygiene kit with you so you can complete your oral hygiene routine on-the-go or at the office.
Tip #4: Multi-Task Where You Can
With only two hours of non-wear time during the day, it's important to multi-task where you can. For example, don't drink your coffee separately – enjoy it alongside your meal! Another idea is to soak your aligners in the cleaning crystals while you're eating. That way, they are clean and fresh by the time you're done eating.
It might seem overwhelming at first, but with the above tips, you should be able to meet your Invisalign wear time with ease!
About the Author
After graduating Summa Cum Laude from North Central College, Dr. Ben Youel earned his Doctor of Dental Surgery from the University of Illinois at Chicago. Again, he was recognized for his academic achievement, this time by being inducted into the Omicron Kappa Upsilon honor society. While both are outstanding accomplishments, he also chose to head back to UIC to complete a three-year orthodontic residency and earn his credentials as an orthodontist. If you have a question about life with Invisalign or you'd like to schedule an appointment, don't hesitate to visit our website or call (847) 548-4330.