Check here to see all the latest we have going on at Grayslake Orthodontics!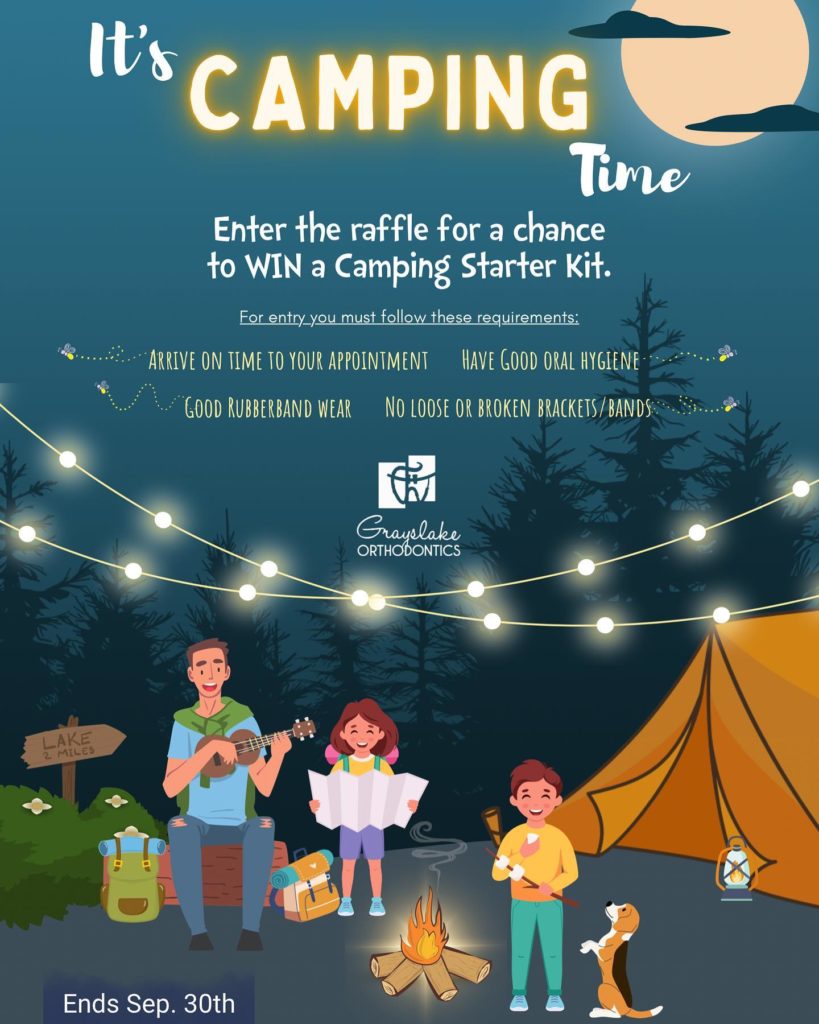 Can you guys guess our theme? 
A Camping Starter Kit!!
Here is how to enter:
-Make sure to arrive on time for your appointments
-Have good oral hygiene
-Good rubber band wear
Last but not least, NO broken brackets or bands.
Good luck to our patients!